BLUEBERRY
Vaccinium myrtillus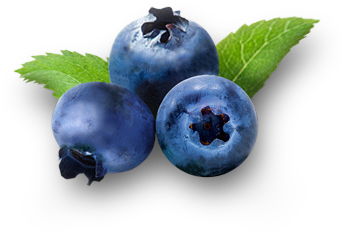 PROCESSING TYPES
FROZEN
IQF
BLOCK
PACKAGING OPTIONS
FROZEN
CARTONS WITH PLASTIC BAGS
5-15 kg/net fixed weight
PE BAGS
20-25 kg/net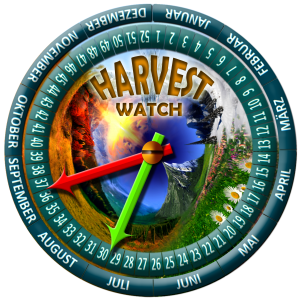 FRUIT VARIETIES
Wild Blueberry (Vaccinium Myrtillus)
It's widespread on mountain glades at the altitudes of 800 to 1300 meters. The fruit is small, causing inadequate harvesting, making the separation from organic parts difficult. The inside of fruit is dark, extremely rich in anthocyanin, mineral components, dry matter and it's far more aromatic than the cultivated blueberries.
Cultivated
Duke
The best early maturing cultivar at the market. It blooms late, has large fruit of good quality; however, its aroma weakens if it's collected late. It bears mechanical cropping. It's tolerant to frost, up to even -25°C.
Blueray
This variety ripens in mid season, brings substantial harvest and its fruit is large.
Goldtraube
This cultivar is very lush, with good resistance to disease. The fruit has prominent aroma, which makes it very suitable for fresh consumption, besides the industrial processing.
Bluegold
This variety ripens late, and has an average size fruit with good firmness and aroma.
Darrow
This cultivar ripens late, and has large fruit, sensitive to harsh conditions.
Patriot
This variety blossoms early, but it's sensitive to frost. It bears firm, large fruit with a red crease. The fruit is sweet and aromatic.
Berclay
The variety which bears large, light blue fruit, firm in consistency, showing substantial durability and allows mechanical gathering.
Spartan
The fruit is firm and very large, with very good flavor. A late bloom date evades possible frosts, but it still produces a large, early crop. The variety produces poorly on soils that aren't naturally perfect for blueberries and requires cross pollination for best yields. Winter hardy to -25°C. It harvests well mechanically.
Bluecup
This is the most planted mid-season variety in the world. It's winter hardy to -25°C and has excellent disease resistance. But, the canes may become weepy, so care should be taken to maintain the shape. It produces high yields of firm, medium sized fruit with good flavor which can be machine harvested.